Organizations across all industries are investing in digital transformation to unlock new levels of innovation, agility, and productivity as they look to adapt to the new world of hybrid work.
According to Gartner, worldwide IT spending is projected to reach $4.1 trillion by the end of this year.
However, many organizations are still struggling to identify where to start as they race to modernize systems of record and digitize operations.
At ServiceNow, we're invigorated by this once-in-a-generation opportunity to make work better for people. And we're here to help customers at any stage of their journey.
Empowering customers
That's why ServiceNow has acquired Denmark-based Gekkobrain, with its deeply talented team of enterprise software experts: to help customers modernize their systems of record.
Gekkobrain's team brings deep enterprise software expertise and a rich understanding of enterprise resource planning (ERP) system customizations. The team developed the ability to identify and understand custom code and business processes that should be modernized, enabling faster migrations, more delightful experiences, and cost savings.
Enhancing ServiceNow Creator Workflows
With Gekkobrain, ServiceNow will extend the power of ServiceNow Creator Workflows, including App Engine, to help organizations identify and understand custom code in their ERP deployments and the business processes they support.
Layering on the low-code capabilities of App Engine will help organizations rapidly and cost-effectively modernize their ERP systems by seamlessly identifying, automating, and customizing workflows to reduce the risk and cost traditionally associated with ERP software migrations.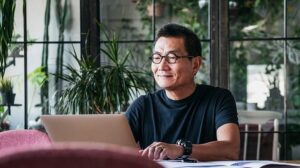 This announcement comes on the heels of updates to Creator Workflows in the Now Platform Rome release to further accelerate innovation. We're helping organizations drive digital transformation through mission-critical low-code apps and process automation to keep business moving and to drive business value.
We're thrilled to welcome the Gekkobrain team on board to help customers accelerate their digital transformation journeys with ease and confidence.
Learn more about how ServiceNow unlocks innovation.
Use of forward-looking statements
This blog contains "forward-looking statements" about the expectations, beliefs, plans, intentions, and strategies relating to ServiceNow's acquisition of Gekkobrain. Such forward-looking statements include statements regarding future product capabilities and offerings and expected benefits to ServiceNow. Forward-looking statements are subject to known and unknown risks and uncertainties and are based on potentially inaccurate assumptions that could cause actual results to differ materially from those expected or implied by the forward-looking statements. If any such risks or uncertainties materialize or if any of the assumptions prove incorrect, our results could differ materially from the results expressed or implied by the forward-looking statements we make.
We undertake no obligation, and do not intend, to update the forward-looking statements. Factors that may cause actual results to differ materially from those in any forward-looking statements include, without limitation, the inability to retain Gekkobrain employees or assimilate or integrate Gekkobrain's technology into our platform; unanticipated expenses or adverse tax consequences; potential for adverse tax consequences; disruption to our business and diversion of management attention and other resources; and potential unknown liabilities associated with Gekkobrains's business. Further information on factors that could affect our financial and other results is included in the filings we make with the Securities and Exchange Commission from time to time.