The two white papers about our tests which we conducted in Nacka at Sigfridsborg School together with NCC and Linköping University are now ready.
The first white paper 'SmartHelmets and BuildingCloud Technologies" is about the testing of our SmartHelmets and the BuildingCloud web application.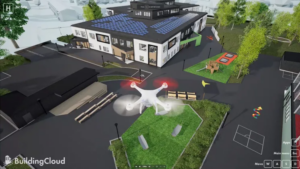 All the data collected by our SmartHelmets has been analysed and visualised in BuildingCloud to promote healthier and safer construction sites, and to help streamline work processes.
During the test, a solution for the inspection process has also been developed, using mobile device localisation to connect issue management with the rooms where people are located. Read more in the white paper: "Modernised Inspection Process".