Sally R signs partner agreement with the IoT-platform provider Netmore, to offer real estate connected and smart buildings, with energy savings and safe indoor air quality as a result.
The integration between the companies' services enables a seamless solution for real estate owners to easily connect buildings and optimize ventilation systems with Internet of Things (IoT).
The solution is based on Netmore's solution for smart properties, Proptech Node. By connecting existing building systems in a secure way, Sally R applies autonomous optimization of the HVAC-system. Real estate owners, and their clients, can make full use of their building data in an efficient and scalable manner. The first building to apply this solution is Städet, a modern office building north of Stockholm.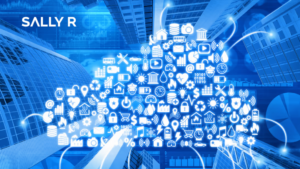 "This collaboration merge two intelligent technologies. I'm happy to see that Sally R and Netmore share the same the vision regarding smart buildings and utilizing property data. Netmore's scalable Proptech platform enables IoT to support the use of Sally R optimization, which means fast and secure access to safe indoor air quality to the lowest possible energy cost"
Fredrik Tunberg, CEO of Sally R
"Sally R's turnkey smart ventilation solution fits perfectly into the ecosystem within smart properties that we enable with the help of our Proptech Node. We look forward to in-depth cooperation. "
Andreas Stenhager, CCO, Netmore