Brain+ has been selected as showcase in the HealthTech category, among other top cutting-edge start-ups from Denmark, who are leading the digital transformation of society.
The selection of Brain+ is motivated by the company's achievements and commitment to make effective dementia and Alzheimer's treatments available to everyone, as digital medicine.
Denmark is the world champion in digitalization. Combining a rising startup scene, record-breaking investment activity and world-leading research, Denmark is looked to internationally as a source of inspiration and as the place to find high-caliber business and research partners and investment opportunities.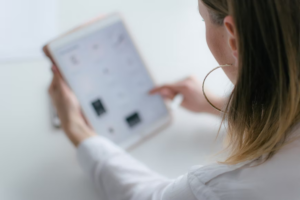 Kim Baden-Kristensen, CEO, Brain+: This type of exposure increases our visibility and brand recognition internationally, which is valuable given our global ambitions. We develop our medical solutions in partnerships with leading international research and clinical institutions, and our strategy of scaling globally is also based on strategic partnerships. Being more widely known and recognized internationally increases our probability of reaching more of the right partners. Digital Hub Denmark also facilitates direct match-making between the Danish tech scene and potential international customers visiting Denmark, which we can benefit from.
Digital Hub Denmark is a public-private partnership between the Danish Government, the Confederation of Danish Industry, the Danish Chamber of Commerce and Finance Denmark. As part of the digital showcase, also called 'Founded in Denmark', Digital Hub Denmark selected and interviewed 150 of the best Danish tech startups in nine technology categories: Fintech, HealthTech, Robotics, CreaTech, PropTech, AgroTech, EdTech, AI, Govtech. Brain+ was selected together with 16 other HealthTech Companies, including a wide variety of health technologies like robotics, radiology, and A.I. Based on interviews with each start-up, short showcase videos were made.