PERFECT SOUNDING GIFTS
A curated selection of gifts for you and your loved ones.
Urbanista, the Swedish lifestyle audio brand announces free express shipping on all products from 13th – 21st December on purchases from www.urbanista.com in the UK.
 Perfect gift for techies
Urbanista Los Angeles, the world's first solar-powered headphones, are this holiday season's perfect gift for the gadget lover in your family. Using advanced green technology, Los Angeles converts any light into clean, endless energy for virtually infinite playtime. Let the techie in your life be the one to experience the latest innovation in the world of audio products.
Urbanista Los Angeles comes in two exclusive colours and costs £169.00. Available at www.urbanista.com/losangeles
Perfect gift for the minimalists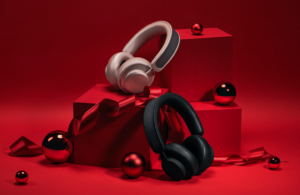 Urbanista Lisbon, our most compact wireless earbuds yet, are so light and comfortable that you'll barely notice they're there. Lisbon comes in five stylish, monochrome colors that work with every style and appeal to even the most determined fashion enthusiasts. These pocket- sized beauties also pack a punch in terms of performance, letting you enjoy your music throughout the day with impeccable sound.
Urbanista Lisbon comes in five vibrant colours and costs £49.90.
Available at www.urbanista.com/lisbon
Perfect gift for the music lovers
Urbanista Miami is the perfect gift for the ones who are always cranking up the volume and nodding their heads to their favorite tunes all day long. Miami's active noise cancelling feature makes sure you always make the most out of your music listening experience in any environment, and the headphones offer even up to 50 hours of continuous playtime.
Urbanista Miami comes in four stylish colours and costs £129.00. Available at www.urbanista.com/miami
Perfect gift for the podcast fans
Urbanista London is the perfect pair of wireless earphones for the one who's always on the move listening to audiobooks or podcasts. Packed with advanced features, London's active noise cancelling makes sure you can fully focus on the sound experience even in noisiest environments of your morning commute, and make the most out of those relaxing early morning audio moments.
Urbanista London comes in five elegant colours and costs £129.00. Available at www.urbanista.com/london