Passion and know-how are bundled here and are decisive for a place on the podium.
Tried and tested down to the last detail and designed to meet the requirements of the team, nothing is left to chance in the construction of a RACE BASE.
The racing team decides which concept best meets the technical, architectural or economic requirements. SCHULER Fahrzeugbau GmbH from the Black Forest is specialized in the realization. The name SCHULER and managing director Michael Ketterer are indispensable in motorsports (Formula 1, MotoGP) and there are bases of the biggest names of them in the paddock.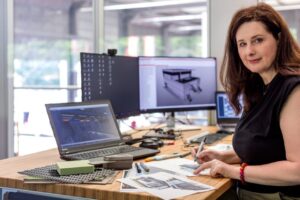 Clever solutions for motorhomes, race liners and hospitality are also built here. The requirement: to move from race to race with as few trucks as possible and still guarantee maximum comfort for the team. Unique for SCHULER is, besides the long experience in this sector, that everything is designed, developed and produced in house. Starting with the chassis up to the luxury leather upholstery for the lounge. Everything fits together and comes from a single source. Even the furniture is made to measure in the company's own factory, according to the designs of the in-house designers.
This allows SCHULER's customers to be involved in the design process from start to finish, which makes for special relationships and long-term customer loyalty. So the next time you watch a motor race, look out for the RACE BASES in the paddock, they are sure to come from Ebhausen from SCHULER Fahrzeugbau GmbH.