The OCP Foundation and board of directors is excited to announce that Rebecca Weekly was elected to the position of chairperson of the Open Compute Project on July 1.
Rebecca Weekly is Vice President, General Manager, and Senior Principal Engineer of Hyperscale Strategy and Execution at Intel Corporation. Rebecca replaces Mark Roenigk, Head of Hardware Engineering at Facebook, who served as chair for the past two years.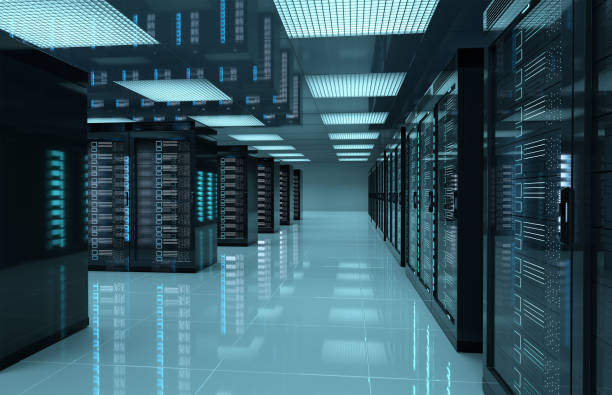 "Rebecca brings a wealth of technical expertise, leadership, and perspective to this role that will positively impact the Foundation as we kick off the next decade of OCP," said Mark.
Mark is a founding board member of OCP and has served on the board since its inception in 2011 and will continue to serve on the board representing Facebook. Mark's leadership has been instrumental in the success of OCP, from helping the Foundation establish its guiding principles in the early years, influencing the use of open technologies to drive innovation across many industries, and most recently as the Foundation maneuvered through the challenges brought on by the COVID-19 pandemic.
An additional change announced today is the retirement of Rocky Bullock as CEO of the OCP Foundation. Rocky has faithfully served on the Board since its inception, served the OCP Foundation as Chief Financial Officer, and was then named Chief Executive Officer of OCP in 2015. You can see a recent blog post with Rocky's perspective here.
Rocky Bullock's contribution to the success of the Foundation is immeasurable. Through his steadfast leadership and discipline, the Foundation has become the leading open-source Community in the data center hardware, telco and edge infrastructure spaces. The Foundation now boasts a Community of over 250 corporate members, over 5,000 engineers and a total Community of over 16,000 participants in 29 project workstreams spanning the entire globe.
Bill Carter, currently serving at OCP's Chief Technology Officer will assume the role of Executive Director for the Foundation on an interim basis, while the Board of Directors conducts a search for a permanent replacement for Rocky's position.
"We're thankful for the 10 years of service and passion from Rocky and Mark that have shaped the pace of innovation and community that OCP has built and will continue to nurture for many years to come," said Rebecca Weekly.
This news comes as OCP will be celebrating its 10th anniversary, with plans for the upcoming 2021 OCP Global Summit taking place the week of November 8 – 10 at the San Jose Convention Center in San Jose, CA. The annual event consists of two days of live sessions, sponsored exhibits, interactive experience centers and live virtual attendance components for those unable to travel.