Sending a text message with an offer to your customers is a great way to reach out fast and cost-efficiently.
But how do you know if your message hit the spot and got them interested? Or even read the message at all?
There is no way to track if a text message has been read unfortunately. Only if it has been delivered to a recipients' phone. But that doesn't necessarily tell you that the contents have been read and appreciated.
An easy solution to this is to use SMS Heroes click tracker feature. This feature enables you to track how many of the recipients actually click on links in your message.
How? Instead of just having the whole message squeezed into a SMS, you put all (or parts of your) information on a web page. Then you put a link into your text message directing the customer to your web-page. Then you can track if the customer read your message and took such an interest that he or she clicked the link.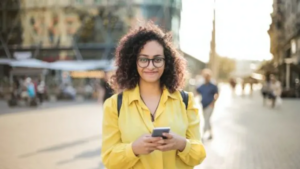 SMS Heroes portal recognizes web links in text, and offers the link shrink feature automatically. Thus making long URL-shorter, so they fit in your message. Read more about it here https://www.smsheroes.com/link-shortener/ This does not only help you making your message shorter, it also adds the click tracker feature automatically.
After you have sent the campaign, using the link-shrink feature, just go to History page, find you campaign, click Details, and there you have the link click rate in percent. Now your able to see if your message hit the spot! Try it!