Healthcare must become a genuine health service, not an illness service, according to Robert Stern, chairman of digital health champion Future Perfect.
It was currently too reactive instead of preventive, he argued further in an article for the influential multi-media Health Tech Digital outlet:
"The journey a patient takes is, in theory, a simple, step-by-step process. When no more care is needed, the journey ends – until the next problem arises.
"It waits for problems to appear before action is taken. It doesn't make use of the active, digitally enabled patient."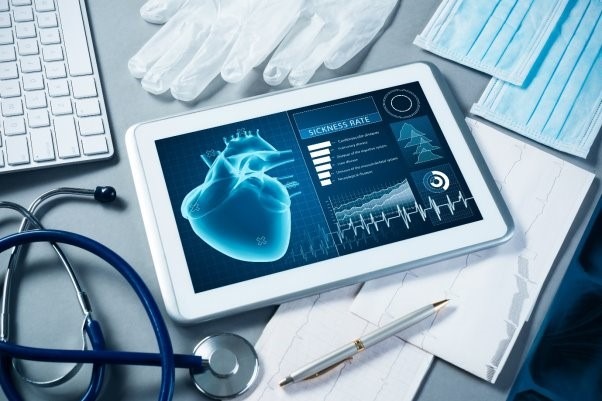 Stern advocates a two-prong approach to creating a preventive healthcare system: empowering the patient to prevent illness and then breaking down barriers to prevention over cure.
He urges increased use of healthcare apps to empower patients while integrating them with patient journey records. With patients managing their own care, problems could be spotted sooner, helping to avoid crisis while giving patients greater access to their GPs and specialists.
"These apps could become a staple part of the patient journey that often traverses beyond the pathway of any one particular condition. This would allow both patient and clinicians to have a view of the patient's history to date and, also, keep an eye on the future," he added.
Stern also wants interconnected electronic records tracking a patient's complete healthcare history and journey through the system – past, present, and future:
"Person-based illness prevention is already known to be 'investible' and pursuing prevention by leveraging joined-up records could offer so much more."
But Stern stresses that investment is critical:
"Take public healthcare and apply it to person-based illness prevention. Organise and synergise existing collection systems and apply the data to the person. It changes the dynamic of the patient journey from being focused on the extremes of acute illness to being about health – the whole cycle."
"There are so many examples you can think of where this might work, from asthma to diabetes, and we need investment in this area to make it happen."
World Nano Foundation chairman Paul Sheedy agrees strongly with Stern that investment into healthtech and nanomedicines has to be accelerated, as we cannot afford the hugely inefficient centralised healthcare systems that we have. We have to move to a point of care model that supports early intervention and protection:
"A prevention-based healthcare system would drastically reduce healthcare costs, prevent suffering for many individuals, and free up time for healthcare professionals to save more lives. The benefits are undeniable – we simply must invest.
"We need to back emerging therapies too. No healthcare system can completely prevent illness, so we need the best treatments available to us when needed. Investing in therapies will help to create more accessible, portable treatments, further decentralising healthcare worldwide."
Paul Stannard a general partner of the Vector Innovation Fund, which recently launched a sub-fund raising an initial $300m for future healthcare, as well as pandemic protection and preparedness, focusing on precision medicine, advanced point of care, early intervention diagnostics and AI technologies that support sustainable healthcare, the global economy, and human longevity.
"Over 50% of the world's healthcare budgets go on putting a sticky plaster on people's health, but most of it is spent on the last six weeks of our lives, essentially end of life care, which cannot be the best model for a healthy world. We have been tracking these advanced technologies for five years and are seeing huge potential upsides for global health, which will deliver much more affordable and accessible technology solutions that deliver better outcomes and, ultimately, a more sustainable healthcare ecosystem.
"The recent pandemic has profoundly highlighted that early intervention is key to solving the biggest health challenges we face and moving to a more decentralised model based on technology investment is the key to sustainable health and improving life longevity."